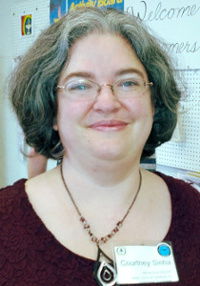 "Wise women and men from every faith tradition teach that gratitude is at the heart of the spiritual life because it leads us to all the rest." -- Rev. Kathleen McTigue
Greetings,
We have been so fortunate to enjoy some really wonderful church services recently. The interfaith services have been a true joy. We have wonderful talent in our church and are lucky to have it shared with us. If you have missed a recent service, remember you can always check out the recording online. November will also bring several great opportunities to enjoy the fellowship of our members and friends. The re-entry committee will be conveying again soon and we will communicate an update about the return to in-person services once the board has had opportunity to review the recommendations of the committee.
The annual pledge drive is going well. Many thanks to all who have submitted their pledge for the 2022 church year. Pledges are important to formulating our budget for the upcoming year. If you have not already submitted your pledge, please do so as soon as possible. You can return it via the letter that you should have received in the mail or via email to
office@uulynchburg.org
. Thank you for your generosity as you consider how you can best help support the life and ministries of our great church.
As we start looking ahead to the new year, one thing to consider is how you might consider volunteering in the life of the church. The nominating committee will be looking for persons who might be interested in joining the board or other committees. Feel free to reach out to myself or any other board or committee member if you would like to talk about what these roles entail and answer any questions you may have. Many hands make light work and joyous hearts make serving a worthwhile endeavor.
As we enter this season of thanksgiving, I hope you are able to take time to think about the things in your life for which you feel gratitude. May you find moments of joy and hope that sustain you through the valleys of worry, fear, and anxiety. Thank you for being part of this community. Your voice and vision matter and I am so glad you are here.
Blessings,
Courtney