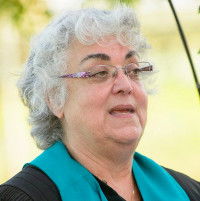 Friends,
A discussion that has floated around UU congregations for a number of years is "cultural appropriation." There has been quite a stir, as there should be, in recent years as the fashion industry has "appropriated" sacred and authentic designs from indigenous people. While we are all influenced by art and culture, when is a culture being honored and when is it being appropriated?
One of our UU Sources is:
Wisdom from the world's religions which inspires us in our ethical and spiritual life.
Respectfully learning about and sharing the wisdom from other cultures and religious traditions is a way for us to learn new insights and to honor the wisdom of our varied human family. We do not try to take on the culture, merely learn and respect its teachings. We are not making it our own.
The last two Sundays of October, we learned about the Hindu festival of Diwali and we honored Dia de los Muertos, the Day of the Dead. There is much Mexican culture that has blended into communities with a large Latinx population. That holiday in particular can help us Anglo-Americans learn something about how to joyfully remember loved ones who have died. We have much to learn.
For November, our monthly theme is Holding History. We begin the month remembering the Monacan nation and our Guest at Your Table visitors. (There will be a drive-by on Nov. 7th where you can pick up your GAYT box in front of UHouse at 1:00 pm). On November 14, we will learn a bit about how the Ottoman sultan helped protect Unitarianism way back in the 1500's. On Nov. 21 Rev. Kirk Ballin will share a sermon on
"Holding the Human Story." The 28th of November we will have a service to honor the Native story around Thanksgiving and a Time of Renewal to transform that holiday to one of Gratitude for Family and Friends and all we have received.
Blessings, Terre